Rice Noodle Machine, Production Lines - Rice Vermicelli Machine and Starch Vermicelli Machine
Rice vermicelli is the thin, round in section and transparent noodles popular in South-East Asia, also known as bee hoon in Hokkien or mai fun in Cantonese. Our Vermicelli Production Lines feed on grand rice or starch made from rice, corn, sweet potato, yam, potato, Tapioca and many other starch products to make delicious Asian style transparent vermicelli with distinctive flavors from ingredients.

Our machines are able to produce cellophane noodles, glass noodles (Sotanghon) and Bihon (Chinese Rice Noodles) with the different ingredient of raw material. The cellophane noodles or glass noodles (Sotanghon) are made from bean starch, yam starch, cassava starch, corn starch or other starch. Bihon (Chinese Rice Noodles) are made from rice. Our vermicelli production line can process any of the above starch or rice or the mixture of them. You can use one vermicelli line to make several different products. An example of our recent projects of rice vermicelli (bihon) and tapioca vermicelli (cellophane noodles) productin lines is the IRN-5 Rice Vermicelli Line installed in India.

Fresh Slice Rice Noodles are the soft rice noodles of Cantonese style. The noodle making involves soaking the rice, milling the soaked rice to prepare a milk-like paste and then this paste is transferred into a moving plate where the paste is teamed to produce a rice sheet. Then the sheet can be cut into fresh slice rice noodles or fresh rice rolls. Powdered vegetable can be added to enhance the favor and nutrition. Large amount of fresh rice noodles and fresh rice rolls sold in the USA are made by our Fresh Rice Noodle Machines.



Bucket elevator - Rice Noodle Machine



Dust Collector - Rice Noodle Machine



Gravity-sand-removing - Rice Noodle Machine




Jet Spray Washer - Rice Noodle Machine



Water Rice Separator - Rice Noodle Machine



Working Platform -Glass Noodle Rice Vermicelli Line



Rice Grinder -Glass Noodle Rice Vermicelli Line



Crusher -Glass Noodle Rice Vermicelli Line



Sieving Machine -Glass Noodle Rice Vermicelli Line



Vacuum Dehydtrating -Glass Noodle Rice Vermicelli Line




Mixer -Glass Noodle Rice Vermicelli Line



Auger -Glass Noodle Rice Vermicelli Line



Straps Extruder -Glass Noodle Rice Vermicelli Line



Vermicelli Extruder -Glass Noodle Rice Vermicelli Line



Steamer -Glass Noodle Rice Vermicelli Line



High Pressure Steamer -Glass Noodle Rice Vermicelli Line



Vermicelli Freezer -Glass Noodle Rice Vermicelli Line



Vermicelli Relaxer -Glass Noodle Rice Vermicelli Line



Vermicelli Cutting & Dividing -Glass Noodle Rice Vermicelli Line



Vermicelli Drying -Glass Noodle Rice Vermicelli Line



Glass Noodle Rice Vermicelli -Glass Noodle Rice Vermicelli Line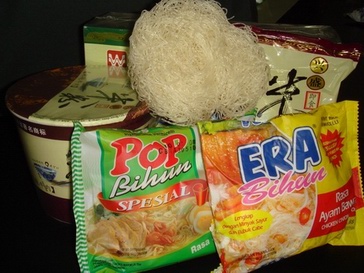 Products -Glass Noodle Rice Vermicelli Line